Lesson 1
Implementing Physical Structure of Active Directory
Now that you know the physical structure of Active Directory(tm) , you need to learn how to implement it. Implementation involves
creating your Active Directory sites and subnets,
moving server objects that represent domain controllers into the appropriate site,
and creating site links and connection objects so that replication of the Active Directory database can take place between sites.
You may also want to create additional Global Catalog servers to aid in logon authentication and directory searches/queries. In this module, you will learn the skills needed to perform these tasks:
Create sites
Create subnets
Move server objects between sites
Create site links
Create connection objects to override the default replication topology
Create a global server catalog
Managing AD Sites
Much like subnets, you can create sites using Active Directory Sites and Services MMC snap-in, or with Windows PowerShell. When you create a site, as shown in Figure 6-1, you will be prompted to pick a site link that defines the path linking the site to the rest of the topology. When using the GUI, caution must be exercised because in order to create a site you need to pick a site link. When you are ready to create a site link, you will need to pick the sites that are linked. Thus, when you create the site, it is fine to temporarily pick a site link (such as the default shown in Figure 6-1) and then make changes once you have the site links ready.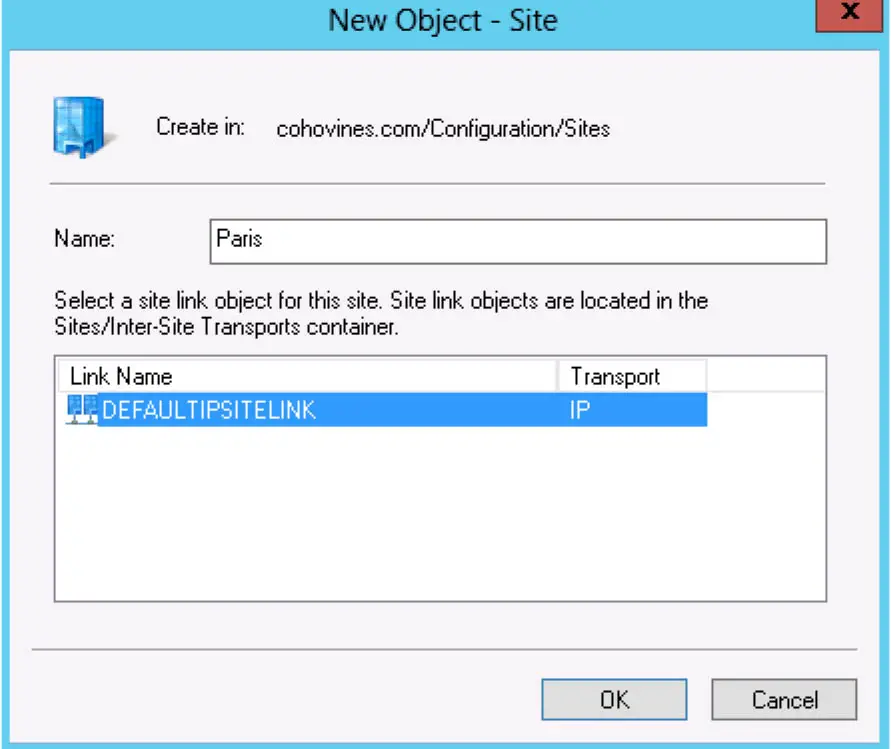 In the next lesson, you willl learn how to create a site.