| | |
| --- | --- |
| Lesson 5 | Determine subnet name |
Determine subnet Name
How to Determine Subnet Name
Determining Subnet name is a two-phase process. The first step in determining the name for your new subnet is to identify the IP addresses and subnet mask that computers on this subnet will use. The second is to determine the network ID value of the subnet name. These two phases involve detailed steps, outlined below: Here is the process, broken-down step by step:
Use the IPCONFIG utility to find out your IP address and subnet mask.
Convert the subnet mask to binary. This is the Windows scientific calculator, which you may use to complete the conversion.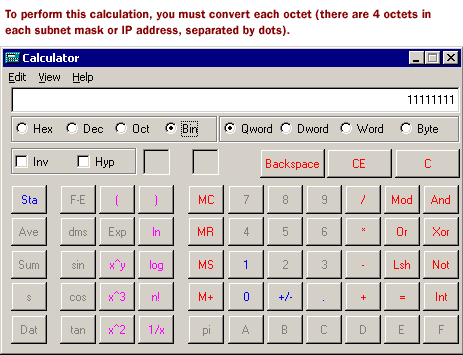 Convert the IP address to binary.
Perform an AND with the subnet mask. ANDing means "adding up" the 1's and 0's in such a way that two 0's = 0, a 1 and a 0 = 0, and two 1's = 1. You can AND two numbers with the Windows scientific calculator by using the AND key.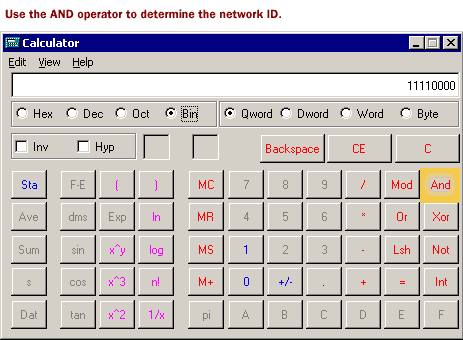 Converting the binary back to dotted decimal is also done with the scientific calculator by merely selecting BIN, inputting the number, and selecting DEC.
In the next lesson, you willl learn to move server objects between sites.

Determine Subnet Name - Exercise