| | |
| --- | --- |
| Lesson 7 | Using the Network Configurator tool |
| Objective | Network Configurator tool/enable multiple network interface cards. |
Using the Network Configurator Tool and Serial Networking Devices
In an earlier lesson, you learned how to load a module for a network interface card into the Linux kernel. Once the kernel sees the new network cards, use the Network Configurator tool to configure each network device associated with the cards. The tool is available from System >> Control Panel >> Network Configurator.
The Network Configurator is a simple and easy-to-use graphical user interface you can use to enable and update many different interfaces. To configure your network interface cards, first click the Interface tab, then click Add or Edit depending on whether you are adding a new card or updating information for a previously installed card.
The following SlideShow illustrates how to use the Network Configurator to execute the procedure: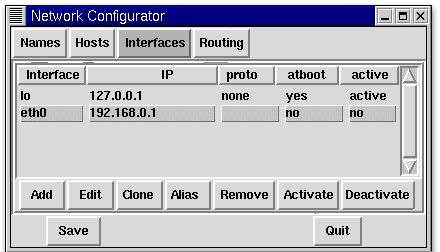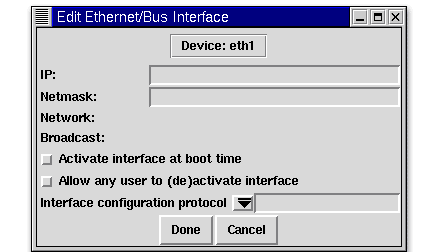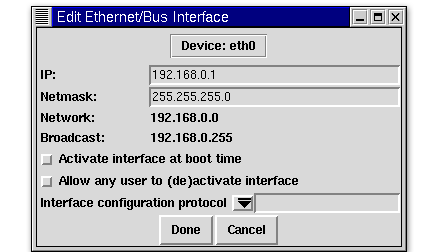 The Network Configurator Interface Window
After selecting Ethernet as the interface type, you configure the new network interface card by filling in the IP
After installing network interfaces, you make updates or corrections to your existing network interfaces by clicking Edit from the main Network Configurator window
Using Network Configurator Tool
The next lesson concludes this module.
Before moving on to the next lesson, click the link below to enhance your understanding of how to enable multiple network interface cards.
Network Interface Cards