| | |
| --- | --- |
| Lesson 5 | Designing functional DHCP solution for LAN |
| Objective | Describe how to design a DHCP service in a non-routed LAN environment. |
Designing functional DHCP solution for LAN
When putting together your design document for a functional DHCP solution in a LAN environment, you should consider the types of hosts as well as the network configuration in which those hosts exist. For example, a DHCP Server can support hosts that participate on the network via a single non-routed LAN, a complex routed LAN, or even via dial-up connections.
The network configuration and the hosts' locations in that configuration are important when allocating your DHCP Server's resources. A simple non-routed LAN will have a DHCP Server on the same segments as the hosts, a routed LAN may have DHCP Servers on each segment or perhaps take advantage of BOOTP Forwarding or DHCP Relay Agents.
Dial-up hosts may use the RAS Server configurations or take advantage of the DHCP Relay Agent to obtain DHCP option information.
Designing for a LAN environment
A single DHCP Server can support the DHCP service for several thousand DHCP Clients in a non-routed LAN. Many small to medium-sized LANs are built by using ISO layer 2 switches, thereby allowing large client counts on a single logical subnet.
Thus, if you are in a large corporation, you may have a Class B network ID of 131.107.0.0. By implementing switching technology in your LAN environment, you can limit MAC broadcast traffic and create what are essentially two-computer collision domains. In this case, you can have a single DHCP Server service the thousands of computers that may exist on a single logical IP subnet.
A DHCP service for switched environments with multiple broadcast domains may require DHCP Relay Agents even though the network is not routed.


Designing for a LAN environment, you will encounter many different design decisions.
The following Slide Show shows you
where to place DHCP Servers and
how to select TCP/IP options,
which are two important decisions when designing for a LAN.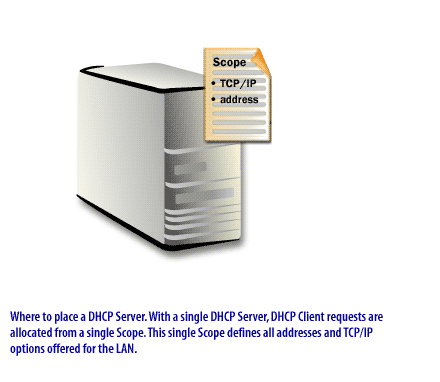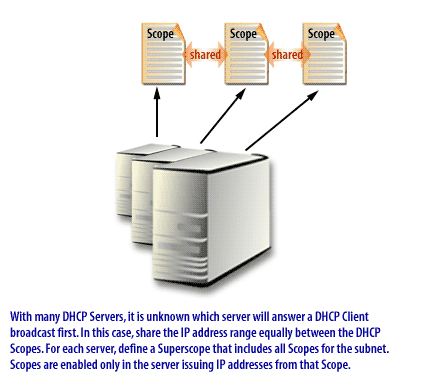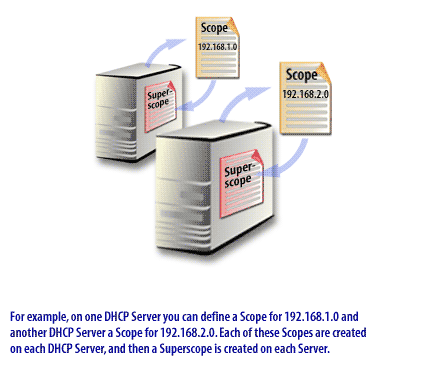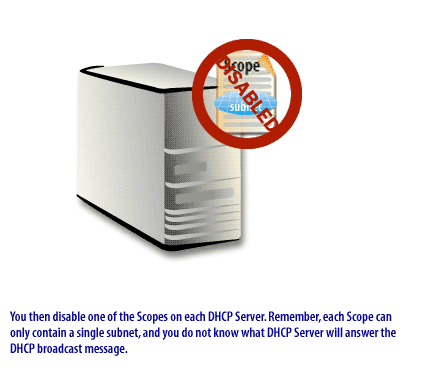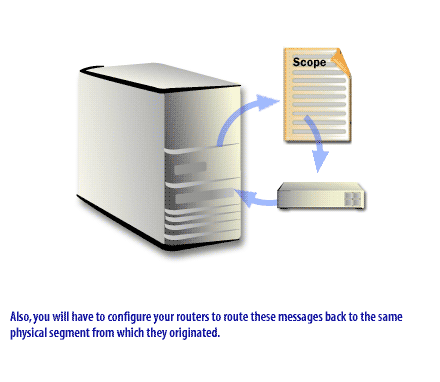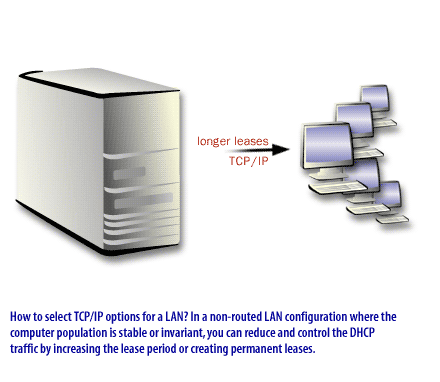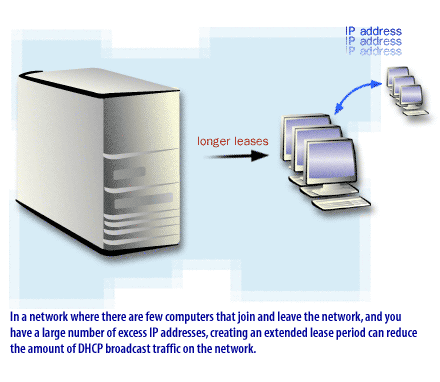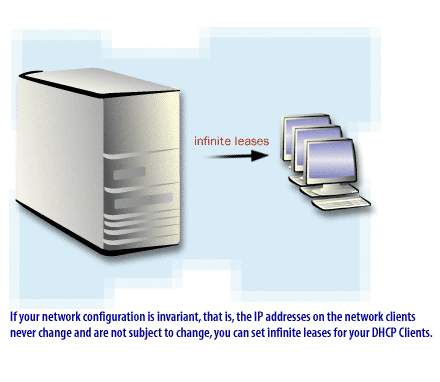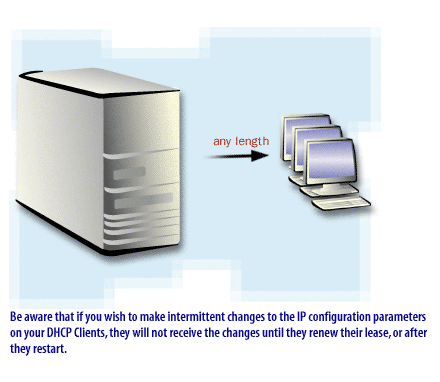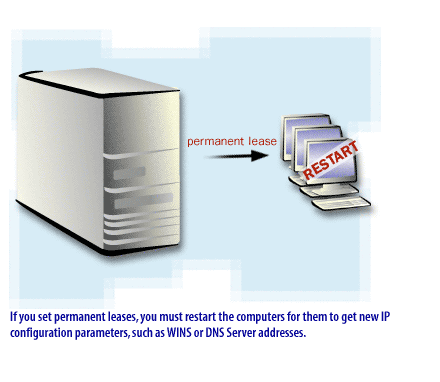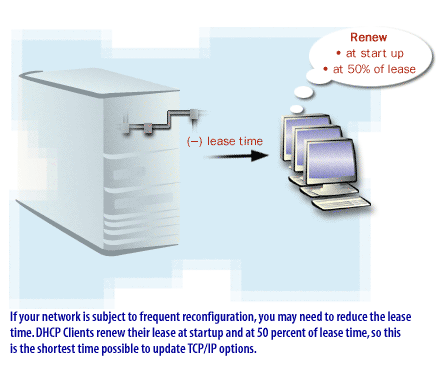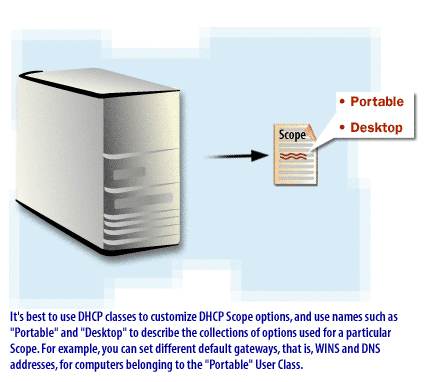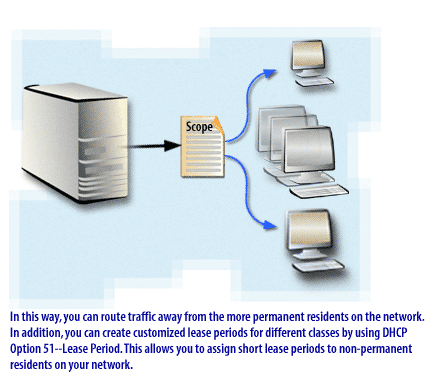 Where to place a DHCP Server. With a single DHCP server, DHCP Client requests are allocated from a single Scope. This single Scope defines all addresses and TCP/IP options offered for the LAN.
With many DHCP Servers, it is unknown which server will answer a DHCP client broadcast first. In this case, share the IP address range equally between the DHCP scopes.
For example, on one DHCP Server you can define a scope for 192.168.1.0 and another DHCP Server a scope for 192.168.2.0. Each of these Scopes are created on each DHCP server, and then a Superscope is created on each Server.
You then disable one of the Scopes on each DHCP Server. Remember, each Scope can only contain a single subnet, and you do not know what DHCP Server will answer the DHCP broadcast message.

In the next lesson, you will design a DHCP service for a routed network.
MAC: Message Authentication Code, or Media Access Control. A Message Authentication Code is the result of hashing, and often referred to as a Hash Message Authentication Code or HMAC. This is the digital signature applied to signed packets. A Media Access Control address is a hardware addressed applied to a network interface.